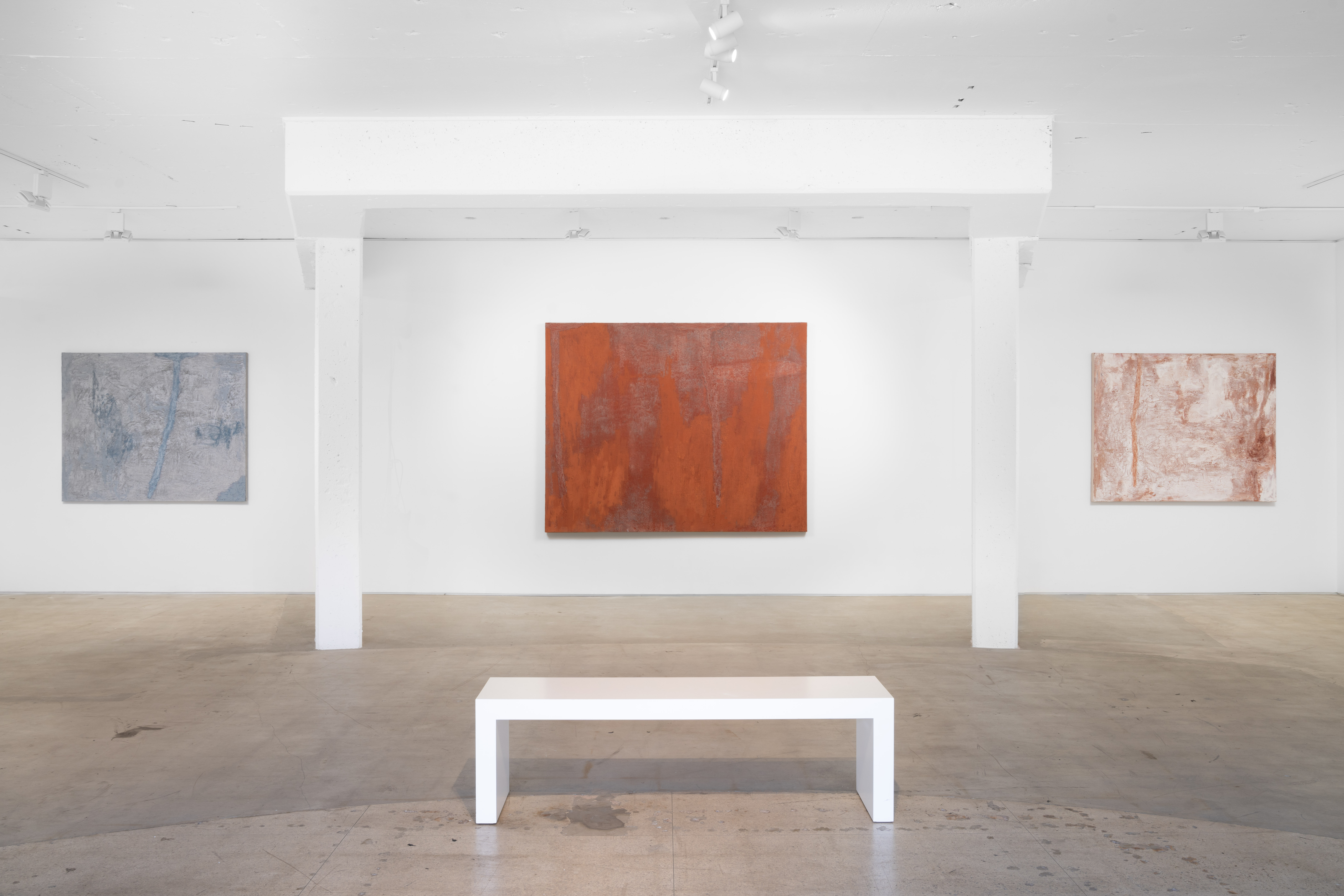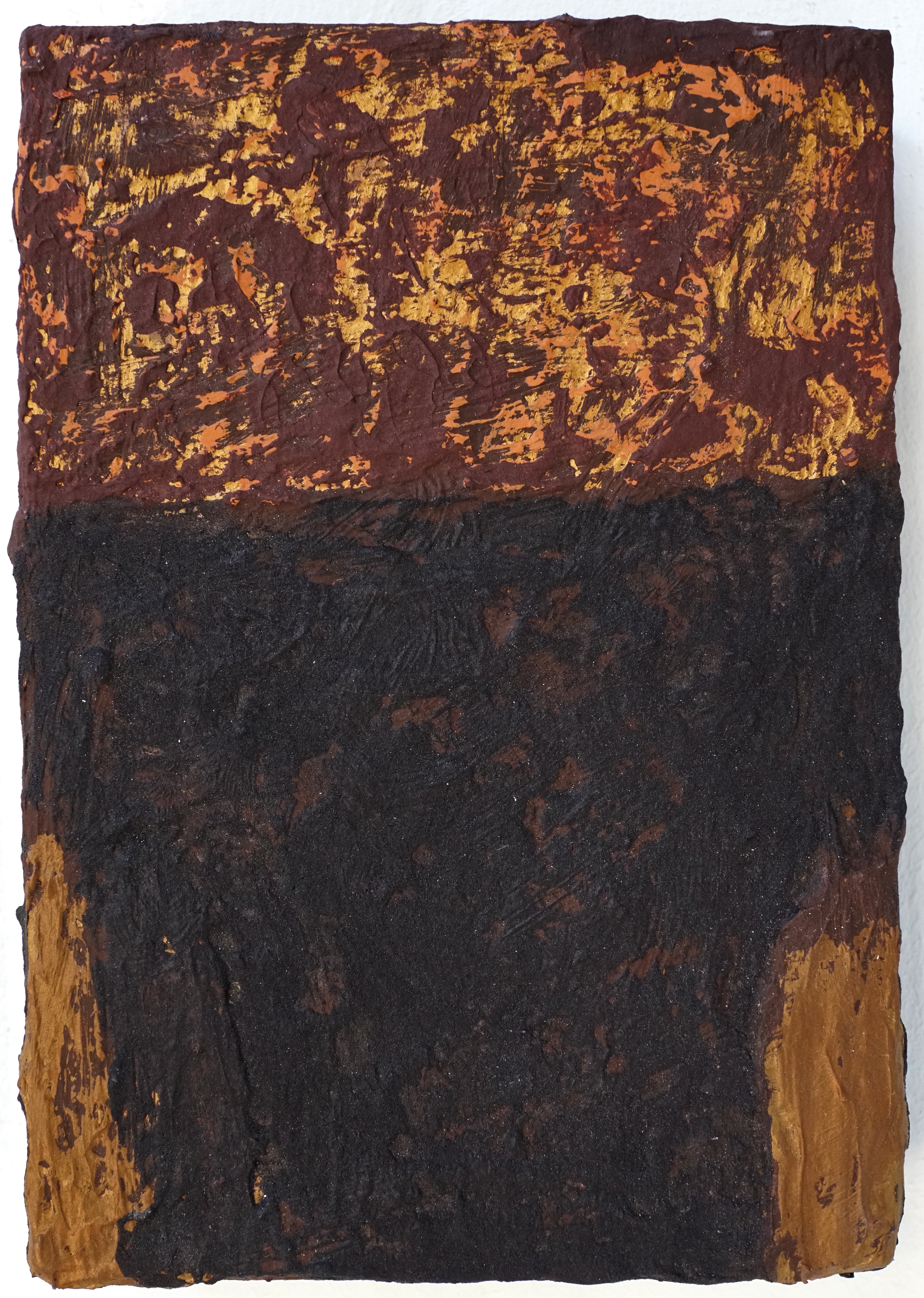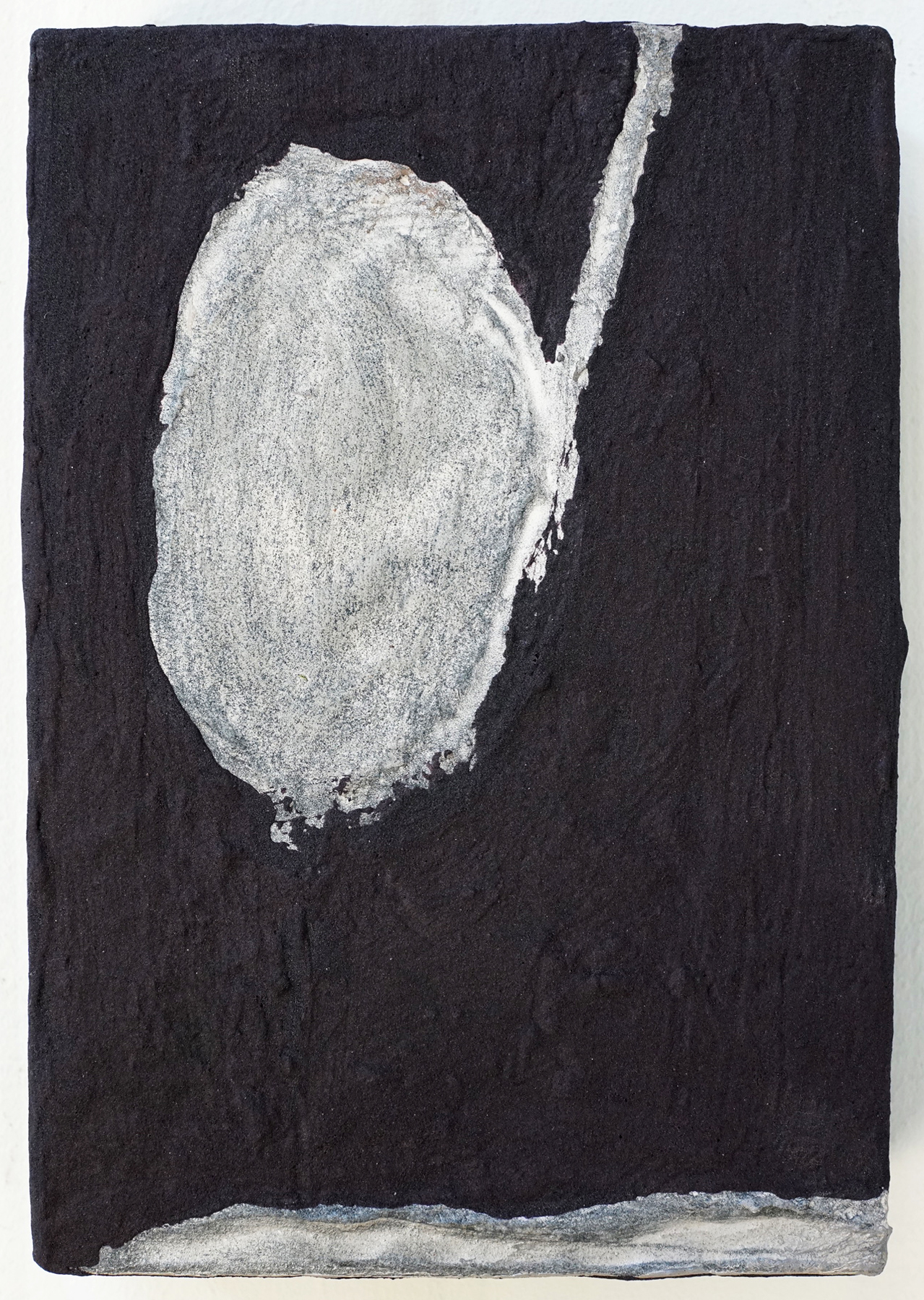 LOCAL SONGS: PARK YOUNG HA
April 8 - May 20, 2023
Opening Reception: April 8, 5-7PM

Helen J Gallery is excited to present Local Songs, a solo exhibition of works by Park Young Ha, on view from April 8th to May 20th.

Composed in the remote countryside 100 kilometers south of Seoul, Park Young Ha's weathered paintings appear equally at home on either side of his studio walls. Park's works are fed a diet of fine sand, gold dust, modeling compounds, and stone powders, and are shaped using metal scrubbers and other rustic tools until sufficiently aged. Over the course of months and years, his paintings acclimate to the colors and textures of their environment, adopting the browns and reds of oxidized metals, the dusty blues of nearby lakes, and the beiges of aged plaster.

Park's works line his walls in rows of several dozen at a time, like stone slabs excavated from a quarry. His in-progress paintings face upwards on the floor, with a small collection of wooden instruments hanging above. Music is staple of Park's daily routine, reflected in his paintings' habitual oblong forms and irregular belts, distant cousins to punctuation marks or musical notations. These free-form gestures recall the 'scattered melodies' of sanjo, a sparse, improvisational traditional genre, equal parts folk and jazz. Park's quietly lyrical approach also owes something to his father, a poet, and to the poetry styles of Korea's interior. Among these are hyangga, 'rural village' or 'local songs,' concise prose authored by monks and knights, reflecting their preoccupations with solitude and their bucolic surroundings.

From his hermitage, Park hones a visual dialect of his own, expanding on the backcountry's endemic art forms and histories. While immersed in the area's past, his paintings are urged forwards by the momentum of nature, whose unyielding anticipation coaxes them into uncertain futures.

---

Helen J Gallery is a contemporary art gallery based in Los Angeles. Specializing in Asian art and design, the gallery features vibrant programming and exhibitions geared towards embracing Asian culture and the diaspora. Our program aims to promote artists from various geographic locations and diverse backgrounds, foster cross-continental dialogue, and broaden the understanding of Asian culture in the Los Angeles area and beyond.

For press inquiries, please contact cameron@helenjgallery.com.