KYUNGCHUL SHIN: EVANESCENT LANDSCAPE
Presented in collaboration with Leeahn Gallery
July 17 - October 9, 2021
Opening Reception: July 17, 5-8PM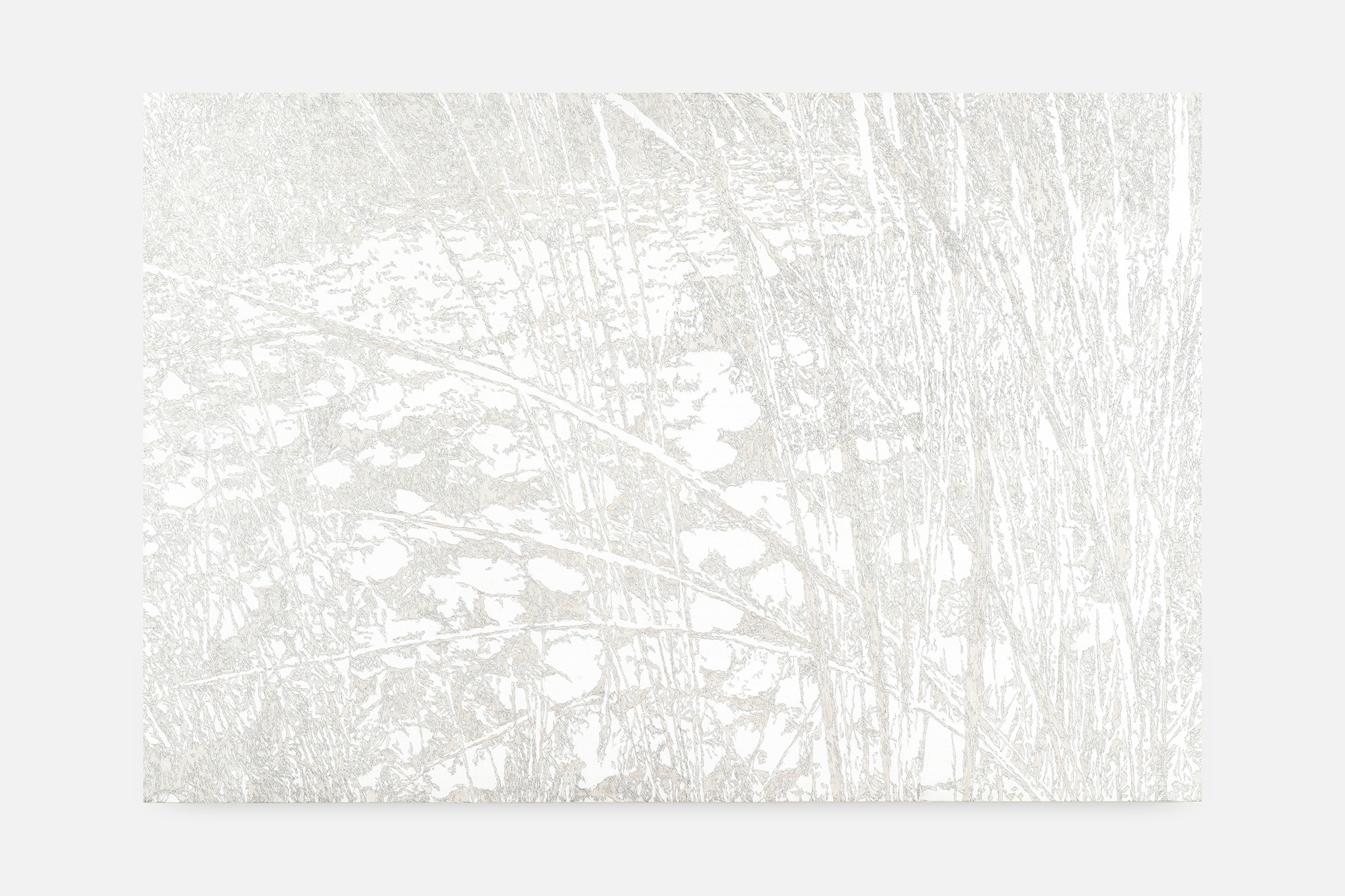 Helen J Gallery is delighted to announce Evanescent Landscape, a solo exhibition with Daegu-based painter Kyung-Chul Shin in collaboration with Leeahn Gallery of South Korea. This marks the first iteration of an ongoing collaboration between the two galleries, which aims to foster greater exposure and understanding of contemporary Korean art in the United States. The exhibition will be on view from July 17 through October 1, 2021 at Helen J Gallery.

A landscape is not merely a tangible reproduction of nature. Through the act of gazing at a landscape, one is curiously in search of something greater than oneself, of something intangible, beyond the material. Paradoxically, this search for the sublime also grounds one to their own body, mind, and existence. In this way, landscapes can function like mirrors, reflecting interior experience rather than merely replicating the exterior. Romantic painters were quite familiar with this concept; unafraid to venture outside of their studios, they often immersed themselves in nature and probed their inner selves via their surrounding landscapes. Within their paintings, lush greenery and majestic mountains are analogous to an inherent wild and untamed "genius."

Shin's painting similarly captures scenic subjects from nature. In his landscapes, however, the vibrancy of nature is distilled into monochromatic impressions. Works like T-HERE-YJ-288 feature vague forest imagery rendered in both grayscale and bright pigment. In T-HERE-YJ-288, each yellow brushstroke is outlined by a thin graphite line, which distinguishes each stroke from the metallic gray ground. This line also accentuates the sharp ends of the brushstrokes, transforming every mark into a blazing flame. In regard to this imagery, Shin explains that his landscapes are his incomplete recollections of place. The burning forest depicted in this work embodies the phenomenology of memory while also alluding to the literal burning of forests worldwide due to climate change and ecological catastrophes.

Shin's landscape paintings are more annotative than naturalistic. His use of bold, artificial colors not only accentuates the impressionistic quality of a place, but also alludes to everyday writing materials, such as a highlighter or a mechanical pencil. Through his use of these techniques, Shin recalls childhood memories of outlining highlighter doodles with pencil, from which his conceptual interest in the act of tracing was sparked. His revisitations to each painterly mark with pencil act as interventions into the way each image is read. Furthermore, this also subverts the conventional hierarchical relationship between painting and drawing, where the latter acts as a sketch for the former.

KyungChul Shin (b.1978, Daegu, Korea; lives and works in Daegu, Korea) received his BFA from Daegu University, Daegu, Korea. Solo exhibitions of his work have been held at Leeahn Gallery, Seoul, Korea (2018); Wumin Art Center, Cheongju, Korea (2018); Daegu Arts Center; Daegu, Korea (2016); Daegu Art Factory, Daegu, Korea (2013); Space Gachang, Daegu, Korea (2012); Bongsan Cultural Center, Daegu, Korea (2010); Space 129, Daegu, Korea (2006); and Cube C, Daegu, Korea (2004). Recent group exhibitions have been held at Gachang Studio, Daegu, Korea (2018); National Taiwan University of Arts Yo-Chang Art Museum, Taipei, Taiwan (2018); Daegu Art Factory, Daegu, Korea (2018); Shinsegae Gallery, Daegu, Korea (2017); Space K, Daegu, Korea (2017); ARTPLACE, Seoul, Korea (2017); Suseong Public Library, Daegu, Korea (2017); Leeahn Gallery, Daegu, Korea (2017); and the National Centre of Contemporary Art, Volga Branch, Nizhny Novgorod, Russia (2016).

He was awarded the Young Artists of The Year Prize from Daegu Arts Center in 2016. His work is a part of numerous public collections, including Daegu Museum of Art; Art Bank from National Museum of Modern and Contemporary Art, Korea; Triumph Gallery in Moscow; Daegu Art Center; Korea Appraisal Board; and Museum of Daegu University.

Established in 2007, Leeahn Gallery is a contemporary art gallery based in Daegu and Seoul, Korea. Since its establishment, Leeahn has played a pivotal role in establishing contemporary art trends in Korea and the global scene. Leeahn has organized numerous exhibitions of notable international artists, including Andy Warhol, Alex Katz, Frank Stella, David Salle, Jennifer Steinkamp, Kiki Smith, and Imi Knoebel along with Korean masters, such as Nam-june Paik, Kun-yong Lee, Dong-youb Lee, and Tchun-mo Nam. Leeahn seeks to continue its commitment in discovering and fostering promising artists from Korea and abroad as well as contributing to the vitalization and globalization of the Korean art scene.


Helen J Gallery is a contemporary art gallery based in Los Angeles. Specializing in Asian art and design, the gallery features vibrant programming and exhibitions geared towards embracing Asian culture and the diaspora. Our program aims to promote artists from various geographic locations and diverse backgrounds, foster cross-continental dialogue, and broaden the understanding of Asian culture in the Los Angeles area and beyond.

For press inquiries, please contact cameron@helenjgallery.com.