DURÉE
CALARTS POSTGRADUATE '22 GROUP EXHIBITION
Curated by Amy Kahng
October 29 - November 12, 2022
Opening Reception: Saturday, October 29, 2022, 5-8PM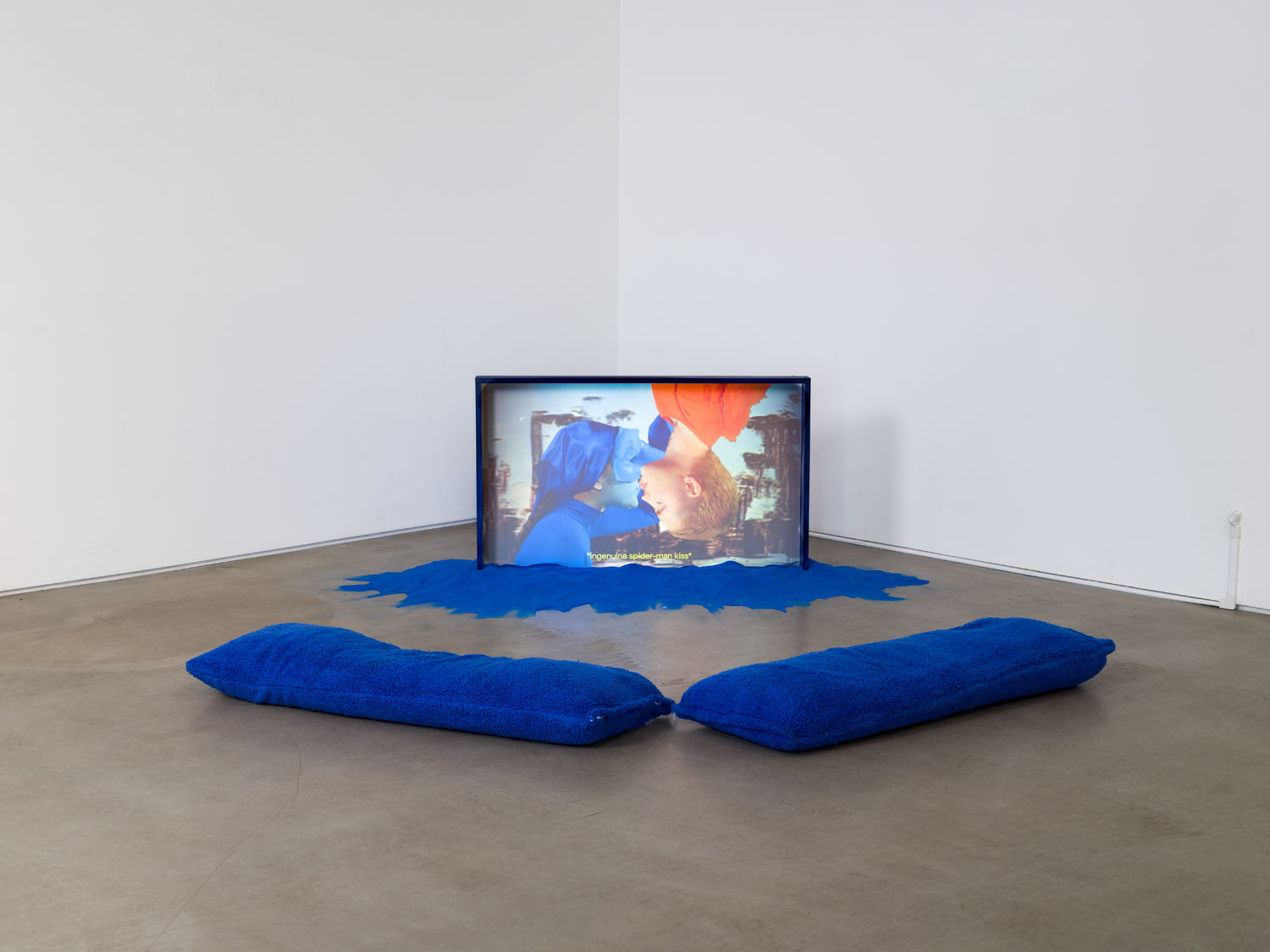 Featuring Razan AlSarraf, Mahedi Anjuman, Rodrigo Arruda, C. Bain, Nick Bosworth, Joana P. Cardozo, Won Seok Chang, Amber Denker, Matthew DeStefano, Ross Doyle, Simons Finnerty, Kristofor Giordano, Elizabeth Herring, Lydia Horne, Christine Yerie Lee, Herry Kim, Annika Klein, Matthew Pagoaga, Jennie E. Park, Mehregan Pezeshki, Casey Poehlin, Matthew Adam Ross, Malte Sänger, Zoë Sturges, Cha Tori, Patrick Winfield Vogel, and Zenaido Zamora.


Helen J Gallery and Amy Kahng are pleased to present Durée, our CalArts Postgraduate '22 Group Exhibition, which features 27 artists working in painting, sculpture, drawing, video, and multimedia. who materialize these considerations of nonlinear temporalities in their work. When visiting their studios in Valencia in April 2022, Kahng noticed reflections on: past personal events and moments of intimate exchange; histories in the wake of colonialism and capitalism; attempts to re-narrate and seek truth; and the temporalities of the body and artmaking. This exhibition of their work asks: How can time collapse, rewind, return, and move forward? How do artists produce contemporary incarnations of the histories of imperialism, land use, and political events? How do individuals attempt to memorialize and connect with those we've lost? During their tenure at CalArts, these artists experienced the passing of time in extremes: the seemingly endless zoom classes versus the brief time actually spent on campus. bell hooks has commented on educational temporalities, describing "the classroom [as] one of the most dynamic work settings precisely because we are given such a short amount of time to do so much." In "such a short amount of time," these artists, too, adapted and operated across various durées over the last few years.

---

Helen J Gallery is a contemporary art gallery based in Los Angeles. Specializing in Asian art and design, the gallery features vibrant programming and exhibitions geared towards embracing Asian culture and the diaspora. Our program aims to promote artists from various geographic locations and diverse backgrounds, foster cross-continental dialogue, and broaden the understanding of Asian culture in the Los Angeles area and beyond.

For press inquiries, please contact cameron@helenjgallery.com.